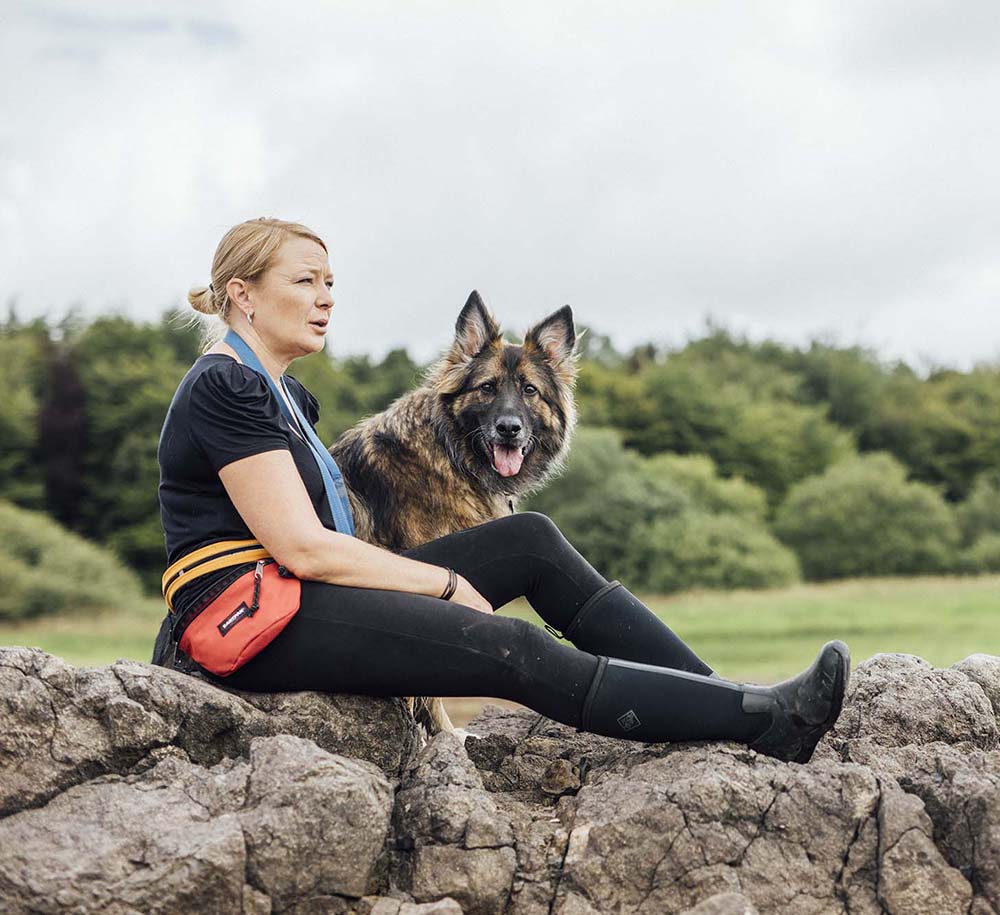 Welcome to Walk This Way Dogs! I'm Rachael and I specialise in dogs.
Based in County Antrim, Northern Ireland, I am a trainer and canine behavioural psychologist with an unabashed passion for our hairy friends. Walk This Way Dogs is committed to giving you effective, enjoyable and convenient solutions to your dog-walking and dog-training requirements providing peace of mind and a well-behaved, contented and happy dog.
Walk This Way Dogs customises its services to suit you, putting the needs of you and your dog first.
Big dogs, small dogs - everyone is welcome! I have over 20 years experience with larger breeds, as well as medium and small breeds but no matter what their size, my philosophy is the same.
"There is nothing truer in this world than the love of a good dog"
Allow me to strengthen and improve the relationship between you and your dog with kindness and compassion, reward-based training techniques and positive reinforcement. Let me take them out for a walk for you when you can't or give them some company if they are home alone.
I hold two Level 3 Diplomas in Dog Training, and Canine Behavioural Psychology. I am a member of the Professional Dog Walkers Association and the International Alliance of Holistic Therapists. Police CRB checked, fully insured, canine first aid trained and committed to continuing education and professional development through study, training courses and keeping up-to-date on the latest techniques and scientific findings. I am a Covid-19 Risk Aware Trainer and hold certification issued by the Pet Industry Federation in Covid-19: Disease Control for Pet Professionals.
My lovely big German Shepherd is called Gypsy and she is no happier than when she is running around a forest or playing at the beach. My third rescue German Shepherd and expert consultant on all things canine!
You can rest assured that whilst in my care, your dog will be exceptionally well looked after and receive the attention he or she needs…..and it will be fun!
So whether you need a dog-walker or help with a training or behaviour problem, if you need a home visit for an elderly dog, a puppy or just some company for your dog whilst you are out, or even if you need help with transportation for your dog, Walk This Way Dogs can help.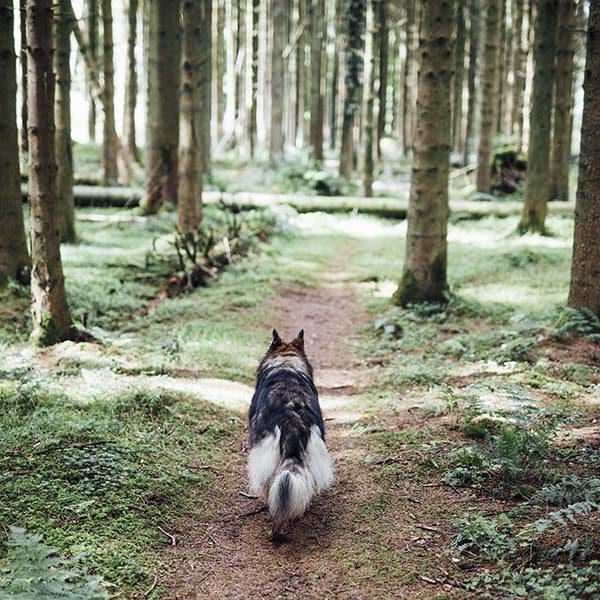 Dog-Walking
When you are at work or at play, Walk This Way Dogs can give your dog some fun in their day! The prices include pick-up from your home, travel to the walk location, the walk itself, return home and clean up (towel-dried if necessary). The majority of walks are energetic and exciting, but quieter, leisurely strolls for our more mature companions are also catered for. Walk durations are typically 30, 45 and 60 minutes, but shorter or longer walks can be arranged. Discounts available for 2 or more dogs from the same family.
£12.50 - £16.50phr
Dog Training and Behaviour
If we choose to bring a dog into our lives we owe it to them to give them the best chance to be their true selves within the boundaries we set. But it's not always as easy as it sounds! They can pick up all sorts of bad habits and develop behavioural issues. Sometimes just some basic training is needed for their behaviour to make a complete 180 and at other times they may need a little more understanding and help to overcome the problems they experience. Whether its puppy training and socialisation, separation anxiety, lead pulling, chewing and destruction, inappropriate barking or basic dog obedience, Walk This Way Dogs can help make life easier for both you and your dog.
£65phr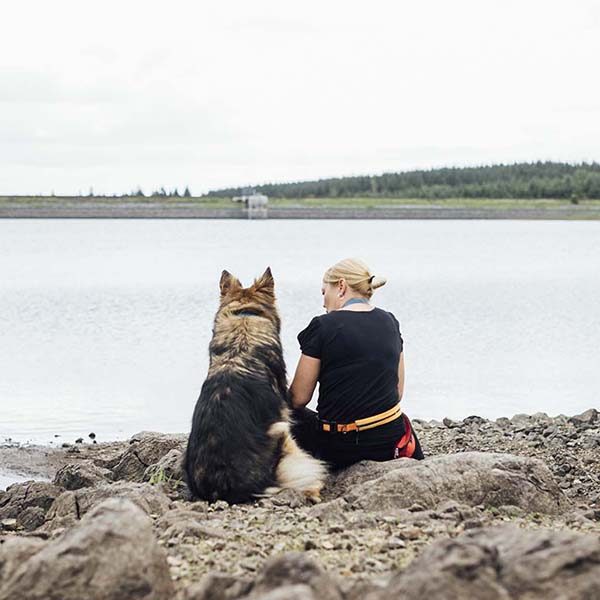 Home Visits
Walk This Way Dogs can be there to help make the day a little less lonely without you! Every dog needs mental and physical stimulation and affection, so whether you have an elderly dog or a nervous or reactive dog, a puppy or a poorly dog I can provide cuddles, games, a short 10 minute walk or toilet break, feeding and medication, if required.
£10 per ½ hour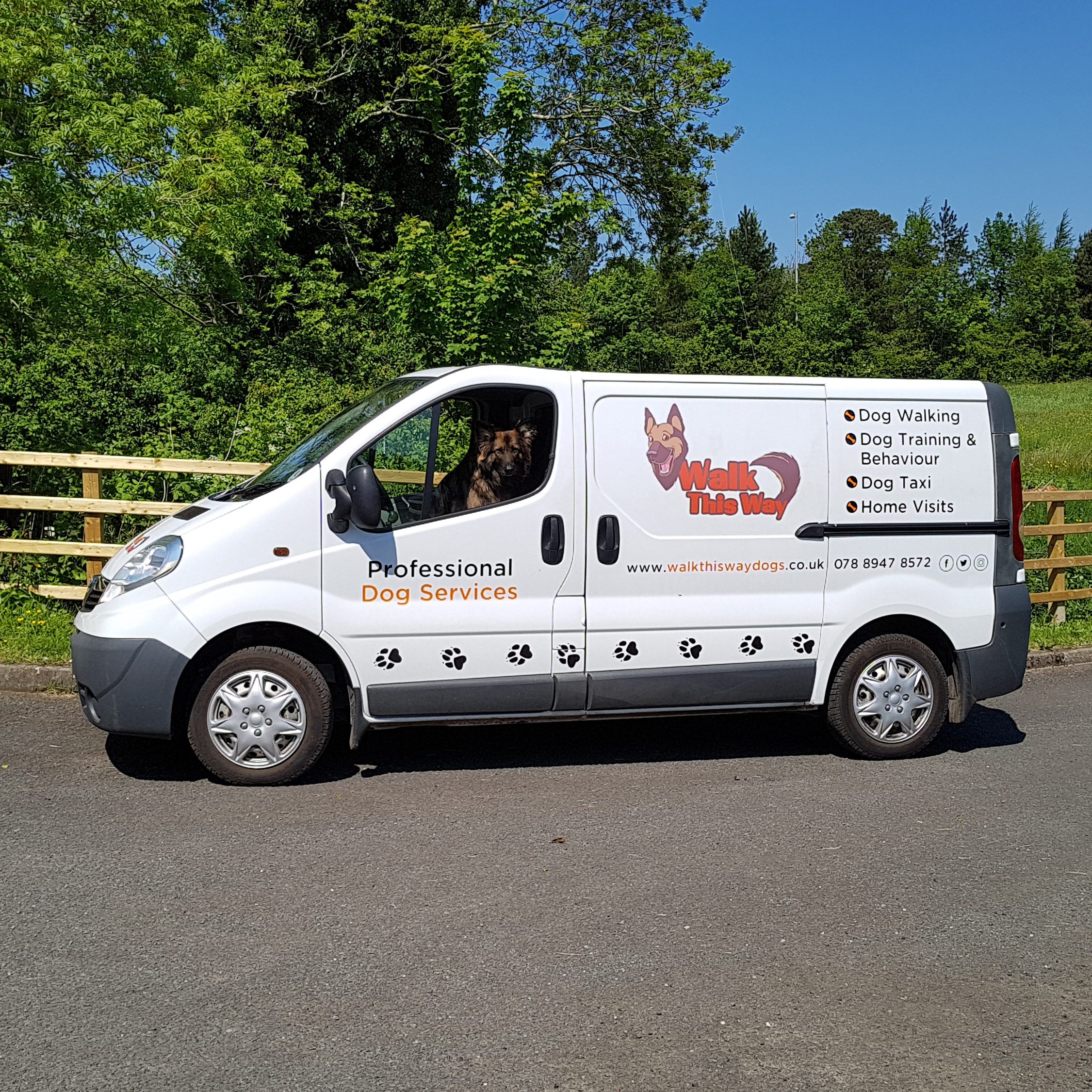 Dog Taxi
Has your dog an appointment at the vets? Or maybe a hair appointment at the groomers?
Do they need a lift to a doggy daycare centre, a friends house or kennels?
Walk This Way Dogs can help keep your pet mobile for those all important visits.
Prices start at £10
Frequently asked question?